Join us for Worship! 
We are worshiping in person on Sundays at 9:30 am.  For those who wish to join us online please connect with us on YouTube at youtube.com/c/nyccucc.  If you would like to see the Sunday Bulletin that can be found on our website at http://nyccucc.com.  If you wish to make an offering it can be made online through Tithely at https://tithe.ly/give?c=1301940.  You can also give by text: Text "Give" to 883-751-0314.

Rummage Sale
The Tuesday Gals are now preparing for the rummage sale to be held at NYCC on Saturday May 27 from 9:00-1:00 pm.
Donations will be accepted in the Fellowship Hall from
Monday May 22 through Friday May 26.
Please DO NOT donate:
electronics, VHS, Betamax, DVD's
Feel free to donate:
Clothing, shoes, pocketbooks, books, puzzles, games and toys, kitchen items, small furniture, tools and seasonal items and, so on. Contact Kathy Whittier at 254-7509 or Gail Strattard at 450-1612 with any questions or more info.
Rummage Sale Clean Up Request
 
Women's Fellowship are unable to find an organization to pick up any leftovers from the Rummage sale on Saturday.
 
They are asking anyone who may have a truck or good size vehicle, to take a load to the Salvation Army or Goodwill.  Women's Fellowship will give anyone with a vehicle that can help $20 to cover their gas.  You may contact Gail Strattard at 450-1612 or Kathy Whittier at 254-7509 if you can help.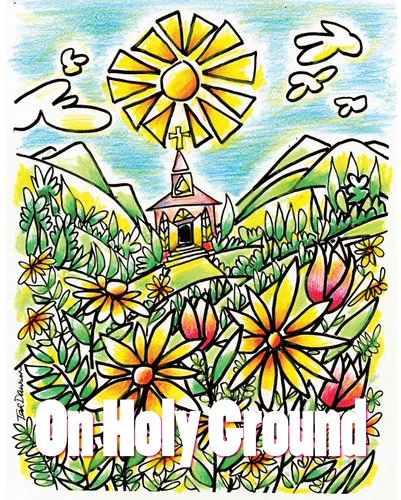 Strengthen the Church Special OfferingOn Sunday, May 28, we will receive the Strengthen the Church Offering, which reflects the commit­ment of all settings of the United Church of Christ to cooperatively build up the UCC. The funds raised support leadership development, new churches, youth ministry, and inno­vation in existing congregations as we work to become a multi- cultural/multi-racial, accessible to all Christian movement.
Please keep the following people in your prayers
Diana Day
Sandra and Vince Golonka
Wayne Malloch
Blanche Mays
Cindy Tompson
Senior Recognition
We will be recognizing graduating seniors from High School and College on Sunday, June, 11.  If you have someone in your family who is graduating please let Kathy Whittier know at 254-7509 or kwhit119@yahoo.com.  
We will need: 
Name of the senior
What school they are graduating from
Are they taking a gap year, going on to college (name), Military, working or Masters degree
What ever you are comfortable providing is fine.
Open and Affirming Video Viewing
We will play the ONA video again in July.  In the meantime, please feel free to watch it on your own by clicking on the link below. The recording is available via this link. 
Invitation to the Women of NYCC
The women of NYCC have been invited by the women of Gray Congregational to join them for dinner at the Chicadee Restaurant at 1472 Lisbon Street in Lewiston on Monday, June 19 at 5:30 pm.  They have also invited the women of the New Gloucester church as well.

They will make reservations on June 4 so please let me know if you will be attending so that I can give Carol West our count.   My cell number is 207-653-1966. Marsha Heath
Notes from the Church Office
The church will be closed on Monday, May 29 for Memorial Day.

A pair of glasses have been found on a window sill in the Fellowship Hall.  If these are yours you will find them on the Gathering Space table.

George Black will be out for a few weeks in June and July and will not be able to mow or trim the lawn.  His grandson David will be volunteering during this time.  We are in need of someone who can mow if David can't do it every week.  If you are interested please give George a call. Please call the office at 829-3644 if you need his phone number.
NYCC Clothing Ministry
Thank you for your generosity.  Many are living easier lives because of your donations.  Warmer weather is here, and clothing needs have changed.

The Clothing Ministry of NYCC collects basic clothing and accessories to be given out by the NYCC Street Ministry or donated to Maine Needs or the Freeport Thrift Store.  If you are so moved, please add your contribution to the boxes in the gathering space.  Most needed and asked for items:
Socks                                                          
Baseball Hats                                                                                                 
Underwear                                                        
T-shirts                                                                                                  
These items will be given out with the lunches when the NYCC crew visits Portland.

If you have gently used summer clothing, like sneakers, t-shirts, shorts, pants, or leggings that you would like to give, please add these to the boxes, too.  Another frequent ask tarps, tents and sleeping bags for those living outside.  These items will be donated to Maine Needs or Freeport Thrift Store.  Questions, please ask Jeanne or Tracy.
Food Pantry  
Communion Sunday has been our Sunday for food collection for local food pantries, but  you can add to the grocery cart at any time throughout the month.  Please help us fill the cart with these most needed items.  We are replacing our food pantry item list with food staples most requested by the food pantry. These items include:
Boxed Cereal
Oatmeal
Peanut Butter
Granola and Snack Bars
Spaghetti or Macaroni
Rice
Canned Fruit
Soup
Canned Tuna or Chicken
Jam and Jelly
Juice
Non Food such as paper products are always welcome and needed, too.Thank you for your generosity, This food will be distributed where it is most needed,  the Cumberland Food Pantry or Harrison Food Bank.
Sunday Coffee  and Fellowship Time
There is a signup sheet for the next two months on
the table in the Gathering Space.
There is nothing fancy about this!  Bring whatever you wouldlike.  
May Meetings
Choir Rehearsal – Wednesday Nights at 6:30 p.m. and Sunday Morning at 8:30 am

Tuesday Gals meets on Tuesdays at 10:00 a.m. in Fellowship Hall. 

Men's Club meets on the third Saturday of the month at 7:30 a.m. at Toddy Brook

Pet Place Pantry is open on the second Saturday of each month from 9:00-10:00 a.m.
Register for Camp TODAY!Programming for all ages
You are welcome here!
Scholarships are available for all sessions.  Apply online by May 15, 2023
To sign up, visit www.pilgrimlodge.org
207-724-3200, info@ pilgrimlodge.org

Pilgrim Lodge is a camp lovingly provided by the Maine Conference United Church of Christ since 1956.
Access worship directly on our YouTube channel (subscribe to our channel while you are there) at youtube.com/c/nyccucc