Join us for Worship! We are worshiping in person on Sundays at 9:30 am. For those who wish to join us online please connect with us on YouTube at youtube.com/c/nyccucc. If you would like to see the Sunday Bulletin that can be found on our website at http://nyccucc.com. If you wish to make an offering it can be made online through Tithely at https://tithe.ly/give?c=1301940. You can also give by text: Text "Give" to 883-751-0314.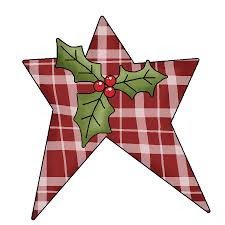 Little Christmas
Please join us for the North Yarmouth Congregational Church celebration of Little Christmas on Sunday, December 11th after services.
 
Little Christmas is a Swedish tradition. Families gather together to decorate the tree, share a meal, and exchange small handmade gifts. You'll find handmade decorations, artisan crafts, and wintertime treats such as gingerbread and cookies. Christmas traditions in Sweden focus on good food and good company. And while old traditions get modern twists, the importance of spending time together remains at the heart of the celebrations.
 
Each person/family makes an item (or two) to gift to one another. The gift can be edible ~ a few cookies, chocolate pretzels, candy, granola, or crafty ~ ornaments, painted soaps, etc.
 
The idea is to give one and receive one. And everyone leaves with just a little Christmas.
A Child's Christmas in New England                  Rev. Dr. Paul A. Day

I confess. I LOVE Christmas! I love almost everything about Christmas. I love the lights and decorations. I love the music – both secular and spiritual. I love the food – cookies, baked goods, and our Swedish smorgasbord. I even enjoy shopping at the Mall (a little bit) and the busyness of the season (to a point). I love giving and receiving gifts. I love the Church and worship during Advent and Christmas. I even enjoy the occasional Hallmark movie (mostly to make fun of them). I love precious memories and holding onto cherished traditions – and making new ones!!!

If you asked people about the "meaning of Christmas" you'd likely get some of the things I've mentioned, and, of course, its deepest meaning in the miracle of a Holy Birth! The Word Made Flesh. Emanuel—God-with -Us!

Dylan Thomas's A Child's Christmas in Wales (written the year I was born) relates the wonderful memories of a simpler time through the eyes of a young boy. At first the boy is disappointed that Christmas brings rain instead of snow, but is delighted when his grandfather gives him a snowglobe. The story is nostalgic but not overly sentimental.

Christmas is a time for children and for many people, for memories of childhood. Simpler times!!! I still think of one of the best Christmas presents I ever received – a jar of home-made applesauce from my MorMor. (One of my brothers got a jar of her pickles; I forget what she gave my other brother.) A "best gift ever" because it was intensely personal and made with love.

 "One time the disciples came to Jesus and asked, 'Who is the greatest in the kingdom of heaven?' He called a child, whom he put among them, and said, 'Truly I tell you, unless you change and become like children, you will never enter the kingdom of heaven. Whoever becomes humble like this child is the greatest in the kingdom of heaven. Whoever welcomes one such child in my name welcomes me.'"
Matthew 18:2-5

What does it mean to have child-like faith, be humble as a child? Some people might say that child-like faith simply accepts, without questioning. I don't think those people have ever spent much time with real children. Children question everything, "What are you doing? Why? . . . Why? . . . Why? . . ." No. A child-like faith is definitely a questioning faith.

I think the humility Jesus calls for is that of a sense of openness to discovering new things, and especially a sense of wonder at the miracles and mysteries all around us. I think again of the miracle of the Holy Birth! The Word Made Flesh. Emanuel—God-with -Us! I try to make a point to take a little longer in my daily devotions during this season, to pause and contemplate God's great Love.

One of my favorite Christmas carols captures it well:
   I wonder as I wander, out under the sky, how Jesus the Savior did come for to die
   for poor ordinary people like you and like I; I wonder as I wander, out under the sky.

Grace to you and peace,
Pastor Paul

Christmas Pageant Rehearsal
We are in need of volunteers for the Christmas Pageant.  This is a narrated program, so there is no dialog and no lines to learn.  Rehearsals will take place on December 11 and 18.  The pageant will be performed on Christmas Eve, December 24 at the 5 pm family service.  Please, come join us!
Sharing Sleigh 2022
Thanks to everyone who is participating in the Sharing Sleigh. Wrapped gifts with the name of the recipient, from Santa, are due back in church by December 15, but sooner is better for keeping the project organized and on track.Would the person who has Scott M please contact Dale King at daleking004@gmail.com so she knows who that is.  If you would like to participate, there are two names still available:NAME                 GENDER               SIZE AND GIFT REQUEST

MARK S.                  M                  MENS 3XL SWEATPANTS & STRECHY SPORT SHORTS         
VICTOR D.               M                  MENS 3XL SWEATSUIT & BASEBALL HATS    Please contact Dale King and let her know you would like to take one of the names. Thanks again to all who are participating!
Invitation to Join the Choir
The NYCC Choir cordially invites you to be a Choir Tryer for the Christmas Season. We practice Wednesdays at 6:30 pm and on Sundays at 8:30 am before our service. We promise that you will have a lot of fun and make some beautiful music! 

Advent and Christmasat North Yarmouth
Congregational Church

Sundays ~ 9:30 am ~ Worship with us
We celebrate Hope, Peace, Joy, and Love, anticipating the One who comes to us as a Child.  Each week we light the Advent Wreath, sing carols of the season, and our gifted choir shares beautiful music as we prepare for Christmas.

Saturday, December 17
10 am—12 noon ~ Nativity Display Open House
Experience the meaning of Christmas as you view a collection of 75 Nativities from around the world, including some special ones for children and the young at heart. Enjoy a cookie and coffee, tea or hot chocolate as you visit with your neighbors.

Christmas Eve, December 24th

5:00 pm ~ Family Christmas Worship
Walk-on Pageant, Choir

11:00 pm ~ Candlelight Service of Lessons & Carols

Christmas Day, December 25
No Service ~ The 5 pm Christmas Eve Service
will be available to watch on-line

New Year's Day, January 1
9:30 am ~ Worship Service with Holy Communion
Annual Reports To all Chairs of Boards and Committees. 
It is time to write your reports for the Annual Report.  The deadline for reports is has been moved to Sunday, January 6. Please adhere to this deadline as the reports need to be compiled and printed and handed out on the 15th.  If you would like to review your report from last year, please let Lyn know, and she will send you the report.  Please send your reports to Lyn in the office at nyarmouthccucc@gmail.com.  Jeanne Chadbourne, Church Clerk
 NYCC  Street Ministry Update
Caroline and I are going into our cold weather mode as of November and will stay with that plan until warm weather returns …..can we say April ? The menu will be hot breakfast sandwiches and hot coffee. This worked really well last year. Missions is supporting us with this plan. We won't be giving out as many meals as we do when it's warm, but the folks do like these treats.  If you are so inclined we could always use financial help with this project  OR  we are hoping you will put together hygiene bags  (they don't have to be large bags) which could include small items, small being the operative word, such as a bar of soap, sani wipes, toothbrushes/paste, deodorant, shaving gear, you get my drift…….and perhaps a wrapped candy bar AND they really like chocolate, always puts a smile on their faces.  You don't know how much your moral and or financial support is appreciated. Just know that it is!   JeannePS   Hygiene bags can be left in office or brought to church on Sundays. We'll  just give them out as they come in. Our trips to Portland are scheduled for the last week of the every month.
NYCC Clothing Ministry
We would like to add to the food portion of the NYCC Street Ministry with basic warm clothing and accessories.  If you are so moved, please add your contribution to the box in the gathering space.  Most needed and asked for items:
                              Warm socks
                              Waterproof gloves
                              Winter hats
                              Hand warmers
                              Underwear
These items will be handed out with the lunches when the NYCC crew visits Portland. 

If you have gently used warm coats, boots, clothing, that you would like to give, please add these to the box, too.  These items will be passed onto Maine Needs or Preble Street.  If you have questions, please email Tracy at tdahlgren1140@gmail.com or Jeanne at jeannechadbourne@aol.com. 

NYCC COVID-19 GUIDELINES 10/20/22

We have been following CDC guidelines at NYCC

Generally, each person should have up-to-date vaccines and boosters, use masks when in large crowds, and practice social distancing.

Masks are optional at NYCC but if you are not feeling well, we would appreciate your staying home, in particular for a Sunday worship service as the service can be seen on YouTube.

If you do test positive for Covid-19 and you have minor symptoms, then you should isolate for 5 full days (day of symptoms is day 0, isolate for 5 full days thereafter) on day 6 take two antigen tests in a row spaced 48 hours apart and if they are both negative you can remove your mask.

If you have a moderate case or severe case (needing to be hospitalized) please refer to the Maine CDC guidelines general information relating to Covid-19.
Community Food Pantry Donations
The first Sunday of the month has been designated as Food Pantry Collection Sunday.   We will be focusing on non food items.  Current pantry needs include:
 
Paper towels                     Laundry Detergent
Toilet Paper                       Dish Soap
Tissues                              Diapers
Deodorant                         Pull-ups
Shampoo                           Baby Wipes
Conditioner                        Feminine Hygiene Products

Please add your donation to the grocery cart in the Gathering Space. You can donate to the cart at any time.  Thank you very much for your ongoing support for the Cumberland Community Food Pantry which supports North Yarmouth families.
Coffee Hour 

We have gone back to our traditional coffee hour with homemade baked goods, fruit, cheese and crackers, etc.  We still have prepackaged goodies as well.

We are very interested in getting a schedule in place which will rotate so that not one person is doing coffee hour every week. We have a signup sheet at church in the gathering space, so please check it out and consider doing the set up and clean up and goodies, or share it with one person setting up, one person cleaning up, and a couple of people baking or bringing other goodies. Thanks all!

Marsha Heath
A Note from the Nominating Committee

Friends, it is time to tap your energy by joining one of our church committees. We have several openings and we would welcome your help. (Trustees, Diaconate, Faith Formation, Missions, Nominating Committee, Flower Committee). Please let me know if you are interested. My email is apgraham1@gmail.com or just catch me at church.

Thank you, Annie Graham, NYCC Vice Moderator
Christmas Fund Special Offering

The Christmas Fund has been caring for active and retired clergy and lay employees of the United Church of Christ for over 100 years, providing emergency grants, supplementation of small annuities and health premiums, Christmas "Thank You" gift checks each December to our lower-income retirees.

This year, we rejoice at the opening of possibilities for gathering and worshipping together again, as we anticipate the good news of great joy at Christmas. Still, challenges remain for many of our pastoral leaders who continue to experience loss of income as congregations struggle with budget shortfalls.

Please show your continued gratitude for our active and retired UCC clergy who need our support by giving generously to the Christmas Fund this year.We will take this offering on Christmas Eve at the 5pm and 11pm services.
Continuing Meetings 

December 11 – Faith Formation (Little Christmas, Keating Project)

December 12  – Missions at 7:00 pm – Via Zoom
The link will be sent to members of the Missions Committee one week prior to the meeting.

December 13 – Trustees at 6 pm  – In person

December 15  – Council at 6:30 pm – In Person

Choir Rehearsal – Wednesday Nights at 6:30 pm and Sunday Morning at 8:30 am in the Sanctuary

Tuesday Gals meets on Tuesdays at 10:00 am in Fellowship Hall. 

Men's Club meets on the third Saturday of the month at 7:30 am at Toddy Brook

Pet Place Pantry is open on the second Saturday of each month from 9:00-10:00 am.
Please keep the following people
in your prayers ~
Sandra Golonka 
Vince Golonka
Dot Hayward Blanche Mays
Bill Tompson
Access worship directly on our YouTube channel (subscribe to our channel while you are there) at youtube.com/c/nyccucc