Youth Sunday
Join us for Youth Sunday, June 12th – we will also be celebrating Pentecost that day. Wear something red, yellow or orange to church!   

AND Following worship we will have a 'what' I did during the pandemic' auction/sale to have some fun and raise a little money for the church.  Bring whatever you like that represents something you did during the pandemic! And think of what you want for a minimum bid!

High School

Emma Bickford
Graduating from Gray-New Gloucester High School
Attending Vermont Technical College to become a Veterinary Technician
Granddaughter of Jon and Terri Bickford
 
Elizabeth "Lizzie" Black
Graduated from Bourne High School in Cape Cod, MA.
Attending College in South Carolina to study Forensic Science
Granddaughter of George Black

Don Strawbridge
Graduating from Greely High School
Attending the Air Force Academy
Son of Patrick Strawbridge and Kristi Wright

Ellie Whittier
Graduating from Freeport High School
Attending Ohio State to study Nursing
Daughter of Linda Whittier, Granddaughter of Kathy Whittier

Katie Whittier
Graduating from Freeport High School
Taking a gap year
Daughter of Linda Whittier, Granddaughter of Kathy Whittier

College

Madelyne Day
Graduated with a degree in Pharmacy
Grand-Niece of Susan Day Elliott

Ellie Dickson
Graduated from Point Park University – Magna Cum Laude with a degree in Fine Arts
Daughter of Peter Dickson and Rachel Farrington

Devan Glassock
Graduated from the University of Southern Maine – Majored in Theater & Minored in Honors
Daughter of Frank and Lyn Glassock 
Plans to teach English as a second language in Seoul, South Korea.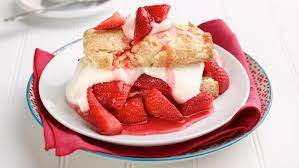 Strawberry Festival
Saturday, June 25 from 1-3 pm. 
Mark your calendars!
Help Needed for the festival.
~Bussing tables, replenishing tables, or other tasks that arise.
~Set up and break down of festival
on Saturday morning 10 am, 
and Saturday afternoon after 3pm.

~EZ Up canopies are needed also.If you can help with any of the above, please let Leah Davis know at 829-6266
Pie Recipes
Thank you for baking a pie or pies for the Strawberry Festival.  We are including recipes for your use or you may have a favorite of your own.  We would appreciate two-crust or lattice-top baked pies.  Please, no refrigerated pies.  Label the pie box (S) for strawberry or (SR) for Strawberry Rhubarb.

Strawberry Pie
Bake at 350, 1 hr. until golden brown
1 quart strawberries
Mix together and sprinkle over fruit:
3/4 sup sugar
4 Tbs. flour
Pastry for a 2-crust pie

Strawberry Rhubarb Pie
Bake at 350, 1 hr. until golden brown
2 cups strawberries
2 cups rhubarb
Mix together and sprinkle over fruit:
1/13 cups sugar
1/3 cup flour
Butter top of mixture
Pastry for a 2-crust pie
Masks Optional
Masks are now optional in the church building, however the Maine CDC has recommended wearing them for the time being indoors as the Covid infection rate has increased significantly in recent weeks. Please use your own judgement regarding wearing one.  We will continue to adhere to social distancing in the sanctuary and in Fellowship Hall.
Join us for Worship! 
We are now worshiping in person on Sundays at 9:30 am.  For those who wish to join us online please connect with us on YouTube at youtube.com/c/nyccucc.  If you would like to see the Sunday Bulletin that can be found on our website at http://nyccucc.com.  If you wish to make an offering it can be made online through Tithely at https://tithe.ly/give?c=1301940
Pastoral Care Requests
For prayer requests, pastoral care or if you or someone you know is struggling in our community please contact Pastor Nancy at nyccrevnancy@gmail.com
Please keep the following people
in your prayers ~
Marion Goff  
Sandra Golonka 
Vince Golonka
Dot Hayward Blanche Mays
Cindy & Bill Tompson 
Community Food Pantry Donations.
The first Sunday of the month has been designated as Food Pantry Collection Sunday.  We will be focusing on non food items.  Current pantry needs include:
 
Paper towels                     Laundry Detergent
Toilet Paper                       Dish Soap
Tissues                              Diapers
Deodorant                         Pull-ups
Shampoo                           Baby Wipes
Conditioner                        Feminine Hygiene Products

Please add your donation to the grocery cart in the Gathering Space. You can donate to the cart at any time.
Pilgrim Lodge
Pilgrim Lodge is Maine's UCC camp and we would love to see you this season! We have programming for children of all ages, adults, and families. Our programming ranges from Camp Pride to Hogwarts to Adult Chill to Grandparents and Grandchildren to Expedition Everyone to everything in-between. We absolutely love welcoming new folks, especially you! To learn more, please visit: https://www.pilgrimlodge.org/." We also encourage churches to use the 2019 promo video (https://www.youtube.com/watch?v=PaVUdiAn700&t=176s) to get folks excited about this upcoming season.
Access worship directly on our YouTube channel (subscribe to our channel while you are there) at youtube.com/c/nyccucc