IN THE NEWS THIS WEEK! 

Funeral Service for Shelby Dickinson
The funeral service for Shelby Dickinson will be held on Saturday, May 28 at 11a.m. here at NYCC followed by a reception in Fellowship Hall.  Please keep Jeremy, Josephine, Eleanor and their family and friends in your prayers as they navigate this difficult time. Per the families wishes, masks are required to attend the service.  Masks may be removed while eating and drinking during the reception.

From Pastor Nancy
So many tragic, horrible events in our world ….. people dying in a war on the other side of the world, people dying in a super market, children dying in school, people we love dying too young.  My heart hurts.  I don't have the answers to the many questions we have for God. And I am sad and angry and …. and ….. and ….. I do know God walks with us.  God knows our pain and anguish. God wants to hold us and love us.  Let God love you.  Love one another as God loves you.  In sadness and hope, Pastor Nancy–

Community Cookout
Thank you to so many of you for making our Community Cookout successful. It turned out to be a beautiful sunny day. We couldn't have done it without you. A particular shout out goes to the Smith and Rose families and to Priscilla, who is always there to help. We are blessed to have such wonderful giving friends in our church.  We received $70 in donations to help the people of Ukraine.Annie and Marsha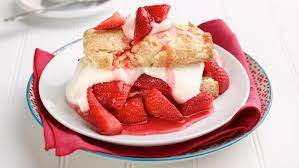 Strawberry Festival
The 2022 Strawberry Festival will take place on Saturday, June 25 from 1-3 pm. 
We will hold it outside under tents
as we did last year.
Mark your calendars
More information coming soon!

Youth SundayJoin us for Youth Sunday, June 12th – we will also be celebrating Pentecost that day.  AND Following worship we will have a 'what' I did during the pandemic' auction/sale to have some fun and raise a little money for the church.  Bring whatever you like that represents something you did during the pandemic! And think of what you want for a minimum bid!


Search Committee
The Search Committee was confirmed in a congregational meeting on May 15.  Our Search Committee includes: Caroline Rose, Marsha Heath, Leah Davis, Jeff Shorey and Nate Smith(not pictured).  They will begin the process of calling a new pastor for NYCC with a meeting to be held on June 14th with our Maine Conference Minister.  

Conference Dues
Just a reminder that we were billed $1912.92 for our membership dues.  To date folks have sent in $536.00.  The dues are about $19.00 per person.  Please consider paying your share of the Conference dues.From the Financial Secretary's Desk

Masks Optional
Masks are now optional in the church building, however, the Maine CDC has recommended wearing them for the time being indoors as the Covid infection rate has increased significantly in recent weeks. Please use your own judgement regarding wearing one.  We will continue to adhere to social distancing in the sanctuary and in Fellowship Hall.

Join us for Worship! We are now worshiping in person on Sundays at 9:30 am.  For those who wish to join us online please connect with us on YouTube at youtube.com/c/nyccucc.  If you would like to see the Sunday Bulletin that can be found on our website at http://nyccucc.com.  If you wish to make an offering it can be made online through Tithely at https://tithe.ly/give?c=1301940

Community Food Pantry Donations. The first Sunday of the month has been designated as Food Pantry Collection Sunday.  We will be focusing on non food items.  Current pantry needs include:
 
Paper towels                     Laundry Detergent
Toilet Paper                       Dish Soap
Tissues                              Diapers
Deodorant                         Pull-ups
Shampoo                           Baby Wipes
Conditioner                        Feminine Hygiene Products

Please add your donation to the grocery cart in the Gathering Space. You can donate to the cart at any time.

Pastoral Care Requests
For prayer requests, pastoral care or if you or someone you know is struggling in our community please contact Pastor Nancy at nyccrevnancy@gmail.com

Please keep the following people
in your prayers ~Marion Goff  
The Family of Shelby Dickinson
Sandra Golonka 
Vince Golonka
Dot Hayward Blanche Mays
Lin Tompson Murphy
Cindy & Bill Tompson 

Continuing Meetings and Events
 June 7 – Diaconate at 6:30 pm via Zoom
https://us02web.zoom.us/j/89733746228?pwd=WW5OeGJLUXE1MnZpMkM4TlpkaGNLUT09

June 12 – Faith Formation Meeting following worship.

June 13 – Missions at 7:00 pm – Via Zoom
The link will be sent to members of the Missions Committee one week prior to the meeting

June 15  – Trustees at 6:00 pm – Via Zoom and in person
https://us02web.zoom.us/j/83667379574?pwd=MktBWU5wYytXREt0cVFEZW9McTFRUT09

June 16  – Council at 6:30 pm – Via Zoom
https://us02web.zoom.us/j/81321017944?pwd=QzkwRll0ajhuV3FXVTBPYjJJU1RJQT09

June 13 – Missions at 7:00 pm – Via Zoom
The link will be sent to members of the Missions Committee one week prior to the meeting
Tuesday Gals on Tuesdays at 10:00 am in person in Fellowship Hall

Men's Club meets on the third Saturday of the month at 7:30 am at Toddy Brook

Pet Place Pantry is open on the second Saturday of each month from 9:00-10:00 am.




Pilgrim Lodge
Pilgrim Lodge is Maine's UCC camp and we would love to see you this season! We have programming for children of all ages, adults, and families. Our programming ranges from Camp Pride to Hogwarts to Adult Chill to Grandparents and Grandchildren to Expedition Everyone to everything in-between. We absolutely love welcoming new folks, especially you! To learn more, please visit: https://www.pilgrimlodge.org/." We also encourage churches to use the 2019 promo video (https://www.youtube.com/watch?v=PaVUdiAn700&t=176s) to get folks excited about this upcoming season.

Access worship directly on our YouTube channel (subscribe to our channel while you are there) at youtube.com/c/nyccucc