GOD WECOMES ALL AND SO DO WE
Prayers with the Pastor
Prayers with the Pastor is cancelled for tonight due to weather concerns. See you on the 15th.
MASKS REQUIRED
Following CDC and our own guidelines at NYCC masks are again required to be worn in the church building regardless of your vaccination status.  Please keep them on for the entire time that you are in the building.  We are now holding worship service in the sanctuary with social distancing guidelines in place.  Thank you.
Join us for Worship! 
We are now worshiping in-person and online on Sunday at 9:30 am. We are now meeting in the sanctuary, and are still following CDC guidelines requiring you to be masked and socially distanced.  For those who wish to join us online via livestream please connect with us on YouTube at youtube.com/c/nyccucc.   If you would like to see the Sunday Bulletin that can be found on our website at http://nyccucc.com
 CHEESE    CHEESE    CHEESE   CHEESE ! 
Don't forget the cheese sale after church on Dec.12th.  36 pounds of cheese is A LOT of cheese. There are about 35 people in the pews on any given Sunday. I'll let you do the math!  We hope you can help us out so it doesn't go to waste.  This is EXTRA Sharp Cabot Cheese. MMM MMM Good. People can stop in on Saturday morning, December 11 from 10:30 to 12 pm or after church on Sunday to purchase cheese. 

We will be selling pre-made packets of cheese for $3, $5 and $10 each.  If paying with cash please try to have the correct change.  If paying by check please write the check out to Women's Fellowship.

December Advent Offerings
Wednesday's Dec 1- Dec 15 from 5-6 pm Prayer with the Pastor. (Cancelled for 12/8)  Where is God leading us?  We will meet downstairs in the community room.
Little Christmas Sunday Dec 12th following worship for everyone! 

Sunday Dec 12th – Spontaneous Christmas pageant (no rehearsal) during worship.  All ages will be invited to join in!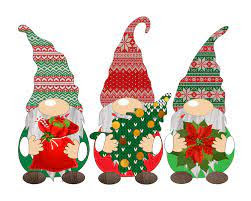 Little Christmas December 12th
Little Christmas is a traditional Swedish celebration, which comes before the big event of the season for Swedish households, Christmas Eve. Meant to be a time to celebrate Christmas with the community, family and friends come together to decorate the tree, share a warm meal, and exchange "little" handmade gifts. "Little" Christmas gifts include handmade ornaments, crafts, and sweet treats. Everyone brings a little part of the celebration and together we revel in the joy of the Advent season.
 
Individually or as a family, we invite you to make some items to gift to each other — Think gift swap! The gift can be edible ~ a few cookies, chocolate pretzels, candy, granola, or crafty ~ ornaments, painted soaps, etc. The idea is you give one and receive one. And everyone leaves with just a little Christmas.
2022 PLEDGES: 
A huge thank you to the 33 folks who have responded to the 2022 pledge drive to date. Usually the church receives between 40 and 50 pledges and have, for the last few years, gone in to the new year with some confidence that we were going to be OK financially. If you want to pledge but have forgotten or lost the material sent your way, hopefully this reminder will help.  If you need a pledge card please call the office—829-3644– and we'll send you one. 

Last year at the end of the year, about $110.000 was pledged by about 45 folks to the general fund for 2021. To date we have received pledges of about $90,000 for 2022. Your pledge counts!
Hygiene Bags for Grace Street
We will be collecting items to make hygiene kits for the unhoused in Portland during the Christmas season. 
 
There is a tote in the gathering space to collect items or kits and quart bags with a list to make shopping easier. 
 
 
Small Hygiene Bag for Grace Street Ministries
 
Candy Bar
Chapstick
Toothbrush
Band Aids
Trial size:
Shampoo
Lotion
Deodorant
Toothpaste
Kleenex
Bonus Items but not necessary
$5 Dunkin Donuts or Subway cards
Bus passes
 
Pack in Quart Zip Lock Bag and return to church. 
 

Chicken and Gravy Pie Silent Auction
Last chance to get 2 of Mark's famous chicken and gravy pies, a bottle of wine and a Dutch apple cake for dessert.  How, you may ask?  Sign up for the silent auction….Pick a number, add your name and bid and revisit often!  May the chicken pie wars begin!  If you can't get to the church to sign up you can call Gail Strattard at 450-1612 or the church office at 829-3644.  (Thank you, Mark and Marsha for re-donating your prize)

Women's Fellowship/Tuesday Gals
News from our Vice-Moderator
As we are closing in on the end of the year, I have been expecting folks to start letting it be known that they would like to take a break from the committee/board positions they have held for the last few years. And, yes, they are letting me know this. It's my job as Vice Moderator to fill these positions which is becoming more and more difficult every year. Many held on longer than they needed to because of the awkwardness around the pandemic. AND we can't thank them enough. When considering this lack of interest (or just needing or wanting a change) in serving and the fact that we are quite out of compliance with our incredibly outdated by-laws, I was over the moon, when, from the pulpit, I heard we as a church might be looking into reorganizing the inner workings of our church. Before the pandemic there were discussions and a few new ideas were tried and they are working really really well so far. But folks are uneasy some times with change. Some simply don't want change and will say, "but this is the way we have always done it," or some are fearful of losing control. These are not feelings or reactions that will move NYCC in a refreshing direction.

I have had a couple of "intense" conversations regarding changing anything, even some ominous "watch what you change" warnings. However, I am not deterred because I believe there is a more efficient organizational model that will take the pressure off having to fill so many slots on the various committees and boards. I would like to hear folks say something like "when there is a discussion on the by-laws I'd like to be in on that." Believe me you would be more than welcome.

I have, in my mind, likened what we are proposing to improving the inner working of a timepiece, you know, watch, clock…you get the idea. It will still tell you the time, but might be a more functional timepiece. Our church will still be all that we want it to be, meeting the spiritual needs of those who seek, and helping folks who are in need.

Efficient and effective……..could these words describe the inner workings of NYCC?

Jeanne Chadbourne . Vice Moderator
In lieu of poinsettias, we invite you to make a monetary donation to the Cumberland/North Yarmouth Community Food Pantry, which serves many North Yarmouth families.  A star will be hung in the Sanctuary to represent your gift, and a list of those who donated will appear in our bulletin on Christmas Eve.  Please return this form to the office with your gift by
Sunday, December 19th
 
 
 
Donated by_____________________________________________________
 
 
 
In memory of___________________________________________________
 
 
 
In celebration of ________________________________________________
  Copies of this form are also available on the Gathering Space table.
Our Church and Missions Committee at Work
"Thank you for lending your time to support those in most need in our community. As a volunteer and donor, you make Preble Street work possible". – Kim S.
Pastoral Care Requests
For prayer requests, pastoral care or if you or someone you know is struggling in our community please contact Pastor Nancy at nyccrevnancy@gmail.com
Please keep the following people
in your prayers ~Julie Beggs
Marion Goff
Sandra Golonka
Vince Golonka
Dot Hayward
Holly HurdKathy Mathews
Blanche Mays
Lin Tompson Murphy
Caroline RoseCindy Tompson
Community Food Pantry
The first Sunday of the month has been designated as Food Pantry Collection Sunday.  We will be focusing on non food items.  Current pantry needs include:
 
Paper towels                     Laundry Detergent
Toilet Paper                       Dish Soap
Tissues                              Diapers
Deodorant                         Pull-ups
Shampoo                           Baby Wipes
Conditioner                        Feminine Hygien Products

Please add your donation to the grocery cart in the Gathering Space. You can donate to the cart at any time.
Grace Street Ministry
Calling all gloves!!!!!! you all have been unbelievably generous this fall as always. Now I am hoping that we can become the 'glove church'.  We are in desperate need of warm gloves for men and women – both knitted and other.  I have found some at Job Lots that are not too expensive in the past.  Maybe you have another source.  Thank you in advance – I would love to be able to share with both Pastor Jeff and Pastor Karen.  Thank you, Pastor Nancy
 
Access worship directly on our YouTube channel (subscribe to our channel while you are there) at youtube.com/c/nyccucc